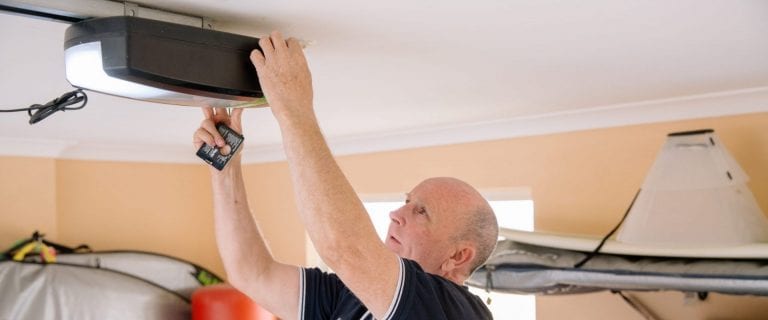 Chains: If your garage door chain suddenly snaps this can cause your door to slam down to the ground in turn squashing anything underneath and also damaging the railing ,hinges and the door. If something doesn't sound right when you are operating your door check the chain to see if it is damaged and if so give Alastair a call straight away.
Hinges: The hinge is the part of the door which allows it to move and roll upwards when it is opening. As the hinge holds the individual sections of your door it needs to be kept clean and also well lubricated for optimum performance. If your door is closing unevenly it can be out of alignment and a replacement hinge will be required to stop any continuing problems.
Weather Seals: Weather Seals protect the garage from all the varying weather elements and also the bugs. However they can break down due to weather conditions especially if you are in a coastal area. We can replace these seals when servicing if they are found to be worn and rigid .